Great Migration safari
Witness one of nature's most epic events- over two million wildebeest, zebra and gazelle making their annual journey to greener pastures. It's sure to leave you breathless at its shear power and raw beauty. Each year, an estimated 1.5 million wildebeest and 200,000 zebra complete an 1,800 mile circuit through the Ngorongoro Conservation Area, Serengeti National Park and into the Maasai Mara in Kenya before circling back again. It's one of the most incredible sights in the world.
It is thought that rainfall over 50km away can trigger the start of the mass movement – perhaps through smell or the recognition of thunder and lightening on the horizon. The circuit takes the animals from the Ngongorogoro Conservation Area in the south of the Serengeti in Tanzania, up through the Serengeti and across into the Maasai Mara, and back again. The journey is beset with danger: young calves are snatched by predators, the slow are brought down by prides of lion, brave beasts break legs on steep river slopes, crocodiles take their share of the stragglers, and the weak and exhausted drown
July - November
The river crossings, considered by many the most exciting event of the Great Migration, usually start in July, depending on the rains. The herds can be found in the Northern Serengeti as well as in Kenya's Masai Mara. Daily river crossings can be seen at the Mara and Talek rivers. The herds usually cross back to the Serengeti from the Mara and head towards the now fertile southern Serengeti, traveling fast and covering long distances in a single day. By December the herds have arrived in Ndutu and began calving.
December - March
The herds congregate on the short grass plains of the southern Serengeti and northernmost regions of the Ngorongoro Conservation Area. An estimated 500,000 calves are born during a two- to three-week window in February. This mass calving draws a staggering number of predators eager to prey on the vulnerable newborns. This area also allows off road game drives, allowing you to explore some of the most untouched and rugged areas of the northern circuit. Ndutu is definitely a hidden gem if you're traveling during this time.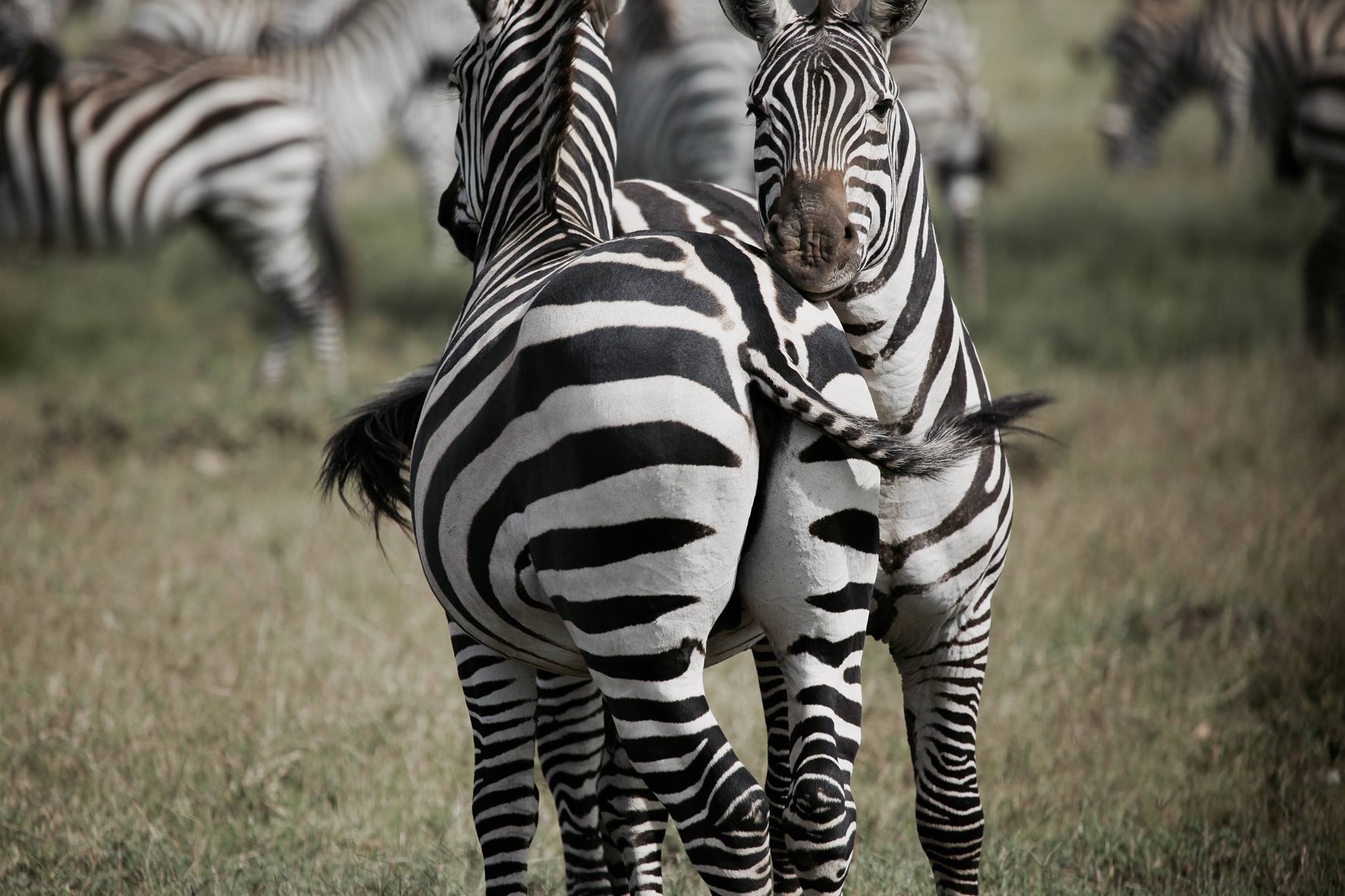 April - June
As the rains come to an end and the ground dries, the herds start making their way north into the central Serengeti where the grass is still fresh and they can graze and tend their young. Moving slowly, they graze as they go, making the most of the fresh grass. May is the mating season for wildebeest and the males do fierce battle for a mate. Throughout the rut, the journey continues as some herds head west into the Western Corridor and cross the Grumeti River.